Webpage last updated on
We put on regular events to raise much-needed funds and also raise awareness of our work and the plight of asylum seekers. Past events have included sponsored-walks, talks, concerts, cake sales, a Bridge afternoon and a film night.
Upcoming events information
An Englishman in Patagonia
A classic talk from John's early exploring days – 23rd January 2020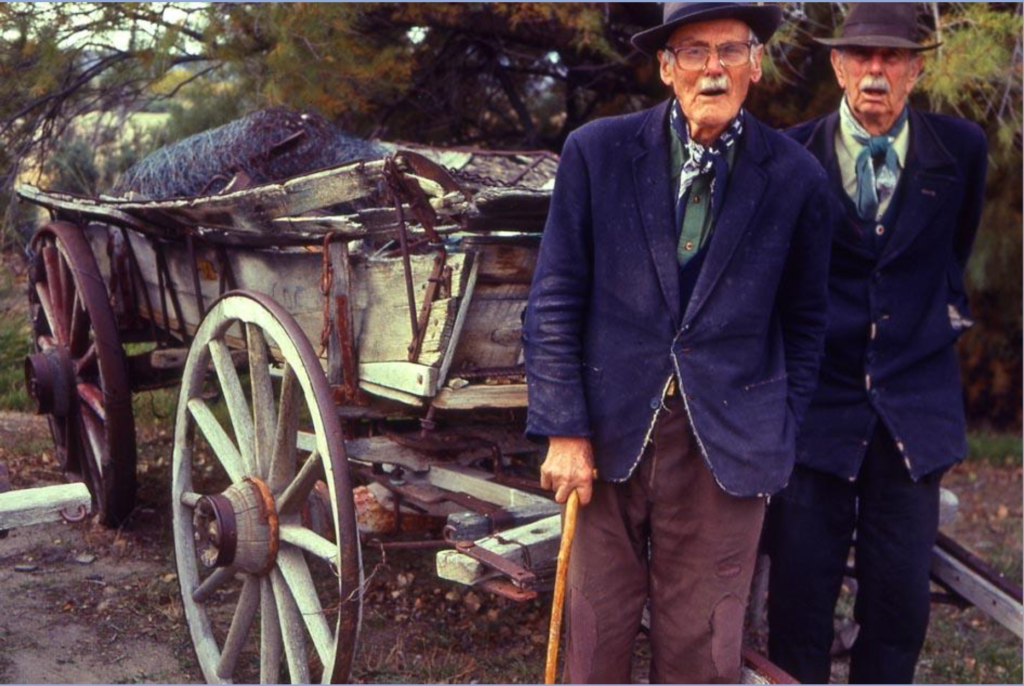 When: Thursday 23rd January 2020
Where: Avenue St Andrews Church, The Avenue, Southampton SO17 1XQ 7.30 pm (doors open 7.00)
Tickets: £10 (Students £5)
To reserve a seat ring Jessica on 07503 176350
or email info@swvg-refugees.org.uk
Patagonia – it's the stuff of dreams. Back in the 1990s John spent three seasons exploring this southernmost part of South America, including Tierra del Fuego. The trip gave him scope for some stunning photography. He walked among glaciers, met gauchos (Patagonian cowboys), and took tea with the tiny but persistent Welsh community – still fiercely independent after more than 150 years.
He'll tell us about the sheep farming pioneers who, early in the 20th century, made their homes in the teeth of the Roaring Forties and Furious Fifties. He'll play clips of them describing dangerous sea journeys, and their efforts to set down roots against almost impossible odds. He'll explain Patagonia's current battles with climate change and volcanic fallout. And some of us may be surprised to hear what happened to two of its most notorious early settlers – Butch Cassidy and the Sundance Kid.
All proceeds to Southampton and Winchester Visitors Group (SWVG)
Southampton and Winchester Visitors Group is a small charity that supports asylum seekers and refugees in the local area. www.swvg-refugees.org.uk
Past Events
Dina Nayeri: 'The Ungrateful Refugee'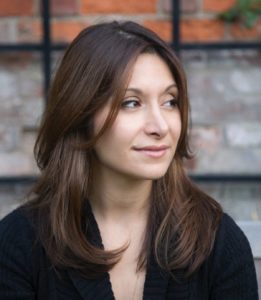 Dina was just a child when she fled Iran. As she settled into life in the US and then Europe, she became suspicious of the idea that refugees should shed their old identities and be eternally thankful.
Come and hear Dina who has just published a book called "The Ungrateful Refugee."
To Eritrea and Ethiopia with John Pilkington: Retracing a Victorian Expedition
Date: Thursday 24th January 2019
Time: 7.30 pm. (doors open 7.00)
Location: Avenue St Andrews Church, the Avenue, Southampton SO17 1AX
Price: Tickets £10 (students £5) on the door.
To reserve a seat email Jessica on info@swvg-refugees.org.uk
All proceeds go towards supporting our work to help refugees and asylum seekers in the community and beyond.
Beauty for Ashes –
exhibition runs till the 24 February 2019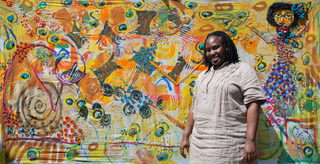 'Beauty for Ashes' by Susan Kamara, a refugee member of the SWVG family, is currently on show at the Whitworth Gallery in Manchester. It is part of an exhibition called Threads Bearing Witness featuring textiles by renowned artist Alice Kettle, who has been working with migrants to explore the themes of cultural heritage, displacement and movement.
Susan learned the traditional crafts of beadwork and stitching from her grandmother in Uganda but her ambition to become an artist was thwarted when persecution forced her to flee the country. She says that SWVG supported her during some of the darkest moments of her life and helped her recover the ability to create.
'Beauty for Ashes' shows the stages of entrapment, despair and crying for help. "It describes a transition of my journey from being in bondage, seeking help to be set free but not finding it. Finding the courage to flee with nothing, torn between leaving those that I love so dearly like my life and making a decision to set myself free through pain, so those I love so dearly could be set free. Vibrant busting with colours represent my African heritage that always gives me joy and courage to go on in spite of all that comes my way."
The exhibition runs till the 24 February 2019.
Fundraising Dinner for Members, Friends and Supporters of Southampton and Winchester Visitors Group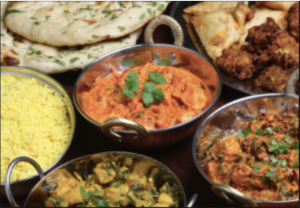 Location: Rimjhim Indian Restaurant, 1 -3 City Road, Winchester SO23 8SD
Date and time: Thursday 30th November from 7pm
Price: £22 per person, £10 to be donated to SWVG
Please feel free to invite friends and family. Contact Jessica jessicahasanswvg@hotmail.com to reserve your places.
…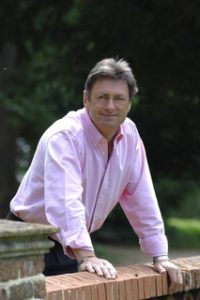 Alan Titchmarsh: "Prose, Poetry and Stories, and a bit of Gardening" followed by Q & A
Monday 13th November 2017, 7pm
The John Stripe Theatre, University of Winchester
Tickets £13.50,
Students £10
Available from the Cathedral Box Office: www.tickets.winchester-cathedral.org.uk
Or, by telephone: 01962 857 275 and in person at the Cathedral Visitors' Centre.
Ticket price includes a glass of wine or soft drink and chance to meet Alan during the interval. All profits go to SWVG, to help support asylum seekers and refugees locally.