Webpage last updated on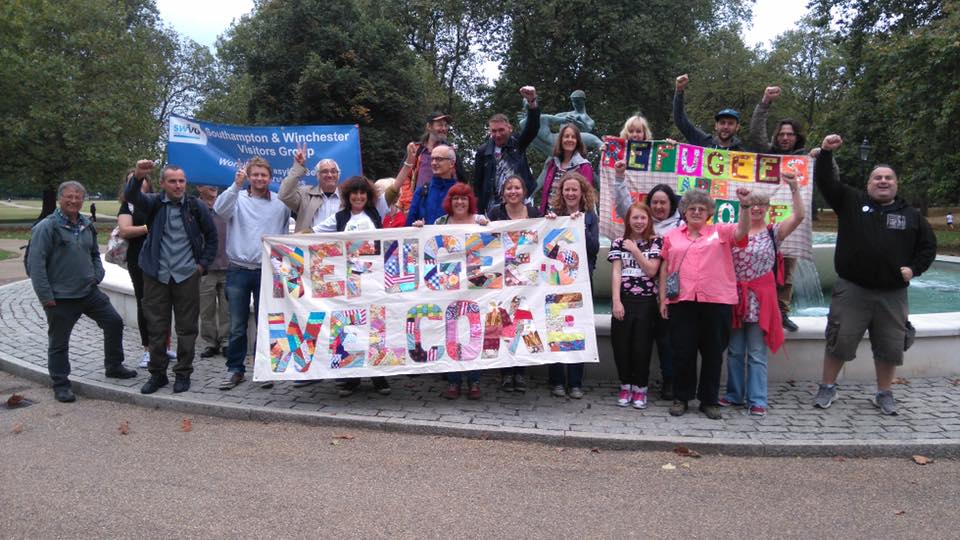 Introduction
SWVG campaigns to improve the lives of asylum seekers and refugees, drawing from our direct practical experience working with asylum seekers and refugees in Southampton and Winchester.
Our campaigns may involve contact with our local MPs and political parties, letters and articles for newspapers, appearing on radio and TV, and joining demonstrations.
We also participate in national campaigns (such as those led by Refugee Action and the Refugee Council) where these are relevant to our local issues.
If you are interested in supporting any of our campaigns, please contact jessicahasanswvg@hotmail.com.
Refugees Welcome?
It is hard enough for most asylum seekers to gain permission to remain in the UK. But the problems don't generally stop there.
In April 2017, the All-Party Parliamentary Group (APPG) on Refugees published the "Refugees Welcome?" report outlining many of the difficulties faced by people claiming asylum after they are granted refugee status. The report is a valuable reference that made strong recommendations to the government at the time.
You can read an evidenced based report produced by SWVG on the asylum system here for detailed analysis of the current challenges.
Current Campaigns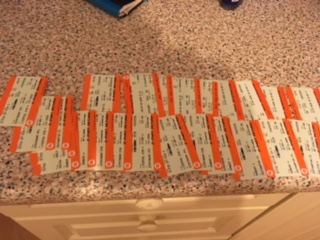 Fairness not Fares 
Did you know asylum seekers must travel to Liverpool to submit evidence to support their claims?
For asylum seekers in Southampton, this means a 470-mile round trip, and possibly an overnight stay. Sometimes they are only at the Home Office's further submissions unit (FSU) in Liverpool for five minutes, where they had over a sheaf of documents to an official.
For most people this would not be affordable since they have little money and are not allowed to earn any through employment. It is a serious injustice as it may prevent them submitting evidence to validate their claim and discriminates against those living in the south of England.
Currently SWVG supports our clients at a cost of around £190 per person. Over the last two years, SWVG has spent over £2,100 supporting asylum seekers who would otherwise struggle, or be entirely unable, to submit evidence in Liverpool. On occasions, where a person is vulnerable or unfamiliar with the UK, an SWVG member accompanies them – so increasing the cost.
The situation could be avoided relatively easily if the Home Office allowed people who are seeking asylum to have their identity and documents verified at their local police station or by a local solicitor, and then send the documents to the FSU.
Certain people are already allowed to submit their evidence by post or fax: Those who are disabled or ill and unable to travel, or in prison or in detention, or are an unaccompanied asylum-seeking child. It would be fair to extend this to all asylum seekers.
We have spoken about this injustice on Radio Solent and in articles in the Southern Daily Echo.  We are also seeking support from local MPs, Government Ministers and political parties. Making asylum seekers travel to Liverpool is not necessary or justifiable, it is a punitive measure to deter them from exercising what is their legal right.
English for speakers of other languages (ESOL)
Many asylum seekers struggle to find classes where they can learn English.
There is little doubt that being able to speak English is key to integration, and not just for refugees.
However, according to Refugee Action, ESOL funding has shrunk by 55% in recent years. As a result, several training providers report refugees waiting more than a year for lessons. In some areas of the country, they wait up to two years.
Some providers have been forced to cut the number of ESOL hours by more than half in recent years. Limited childcare provision is also a barrier to women attending classes.
SWVG supports national campaigns to lobby for the creation of a fund to specifically support refugees learning English, and for the publication of an ESOL strategy for England. This would ensure full access to ESOL, particularly for women, and provide asylum seekers with the right to access free English language learning.
Right to Work
Why not let asylum seekers work while there are waiting for a decision?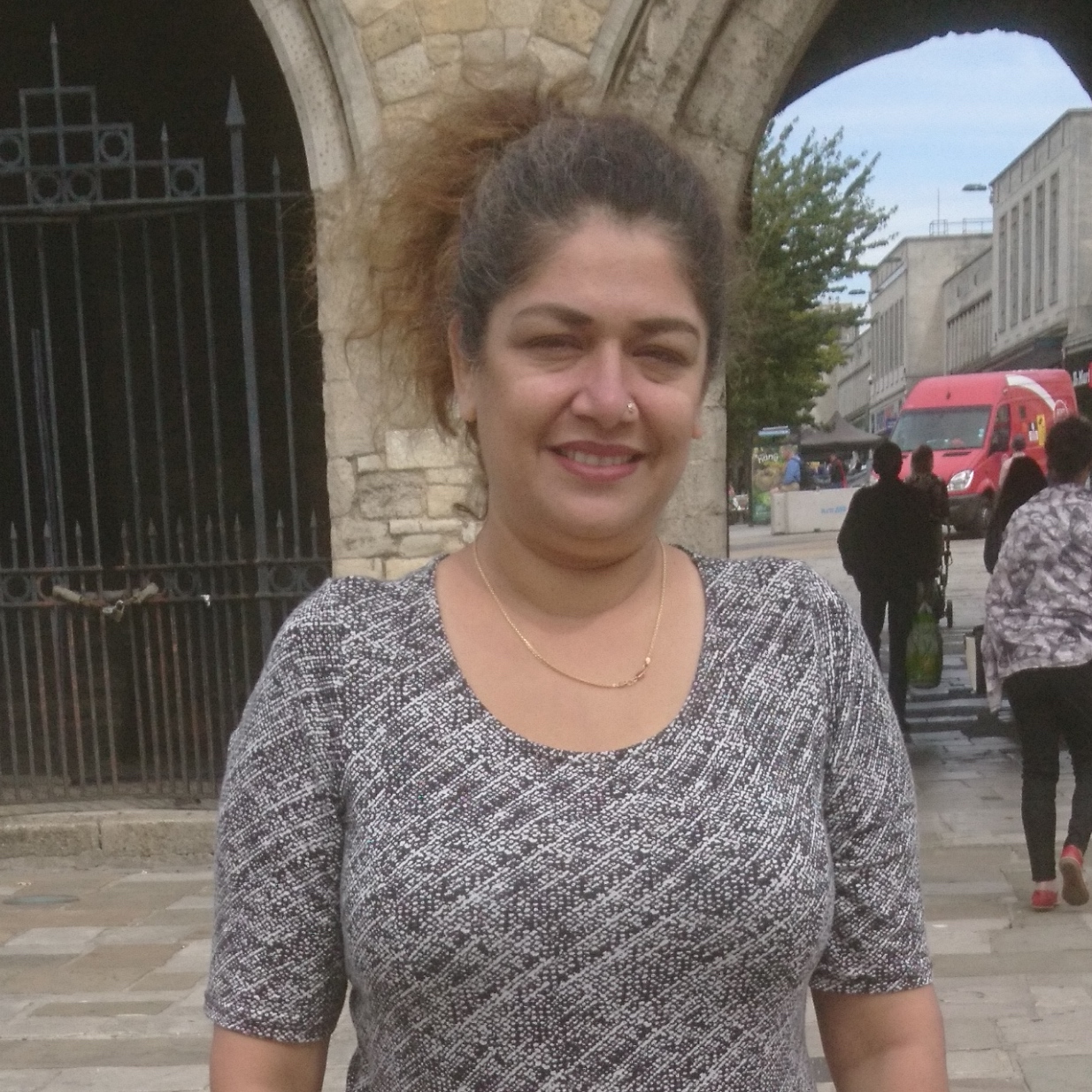 SWVG is contributing to a national campaign run by Refugee Action to lobby for a change in the law. Read Baila's story, the account of a asylum seeker whom SWVG has been assisting. "Teaching is my passion, I am a born teacher" she says. "I'm happy to help anybody, anywhere, and of course I can volunteer, but I want to teach. I checked on the web and it said maths and science are both shortage subjects."
People seeking asylum are not normally allowed to work in the UK. However, this has recently changed in Ireland and most other EU countries. The only asylum seekers allowed to work in the UK are those who have been waiting more than 12 months for a decision on their asylum claim.
Even they are restricted to jobs on the shortage occupation list published by the Home Office. The jobs on this list are limited to certain skill sets (e.g. specific types of engineer or health professionals) that are not necessarily held by most people seeking asylum.
SWVG supports national campaigns in lobbying for a change in policy. Allowing people seeking asylum to work would mean:
Benefits to the UK economy and reduced costs to the taxpayer in supporting asylum seekers. A recent report found that letting asylum seekers work whilst waiting for a decision could boost the economy by £42 million. 
Alleviating some of the difficulties individuals face during what may be a long asylum process, such as social and economic exclusion, de-skilling, low esteem, poor mental health and reduced integration.
Reducing asylum seekers' vulnerability to exploitation through working illegally.
Enabling better integration if they are subsequently granted refugee status.
You can read about the Parliamentary debate on the right to work here.
Out of the Fire and Into the Frying Pan 
People whose asylum claims are approved can face major problems within weeks.
Asylum seekers receive subsistence funding and accommodation from the government while their claim is being assessed by the Home Office. But once their asylum claim is approved and they are granted refugee status, they have just 28 days' notice to vacate their accommodation, at which point their funding stops.
This is where, for many, problems start. While they are eligible to work and receive benefits, they require a biometric residence permit (BRP) and a national insurance (NI) number. There is often a gap between asylum support ceasing and the BRP and the NI number being issued.
As a result, many people become destitute with nowhere to live, no funding and no means to earn a living. SWVG offers temporary funding for our clients to bridge this gap but for many people life is grim, just at the point where they should be feeling more positive and optimistic.
We supported Baroness Lister of Burtersett with evidence of our clients' experiences so she could take this up with the government. We are now awaiting the outcome of a pilot study by the Home Office and the Department of Work and Pensions, which is being monitored by the Red Cross.
Trafficking: delays in decisions on trafficking status
Some asylum seekers are victims of modern slavery as well as other traumas.
If it is thought a person may have been a victim of trafficking, their case is initially assessed by the Modern Slavery Human Trafficking Unit (MSHTU) – a multi-agency organisation led by the National Crime Agency (NCA).
A framework called the national referral mechanism (NRM) is used for identifying victims of human trafficking or modern slavery and ensuring they receive appropriate support. When MSHTU receives a referral relating to someone who is subject to immigration control, they will refer the case to the Home Office, which makes "reasonable and conclusive grounds decisions" as to whether the person has been trafficked.
The NRM team has a target date of five working days from receipt of referral in which to decide whether there are reasonable grounds to believe the individual is a potential victim of human trafficking or modern slavery.
The expectation is that a conclusive grounds decision will be made as soon as possible following day 45 of a "recovery and reflection period". There is no target to make a conclusive grounds decision within 45 days. The timescale for making a conclusive grounds decision will be based on all the circumstances of the case.
There appear to be significant delays in the NRM process. SWVG has one client who was still awaiting a decision after 18 months (as at December 2017), while a former client has been waiting several months for a decision.
The Home Office says it cannot consider a person's asylum application before the NRM decides on their trafficking status. These delays can have severe effects on individuals' well-being, particularly if they have already been through traumatic experiences.
Future Campaigns
Refugee Family Reunion Bill
Separation of families has a devastating impact on refugees. Now there is an opportunity to change the rules.
A private member's bill, introduced by MP Angus MacNeil, received its second reading in the House of Commons in March 2018. The bill is co-sponsored by a cross-party group of MPs who believe current refugee family reunion rules are too restrictive.
Amnesty International UK is working with the British Red Cross, Oxfam, the Refugee Council, Refugee Action and others to bring these changes about. SWVG supports this. Separation of families can have a devastating impact on individuals and we would like to see restrictive rules amended.
The Injustice List  
This is a list of some of the problems and injustices faced by people seeking asylum.
Measure
Detail
No recourse to public funds
Legally removing asylum seekers' access to public benefits
Reduction in NASS support for children
From £52.96 to adult rate (£36.95)
Removing concessions to families where permission refused
Aligning families with individuals – if refused L2R, support withdrawn after 28 days
Removal of right to free secondary health care
Removing ability to rent accommodation
Making it illegal for landlords to provide accommodation to tenants who do not have the right to live in the UK
Making work without L2R a criminal offence
Unable to work even if well qualified in own country. Sanctions against employer and employee
Making it illegal to open a bank account
Making it illegal to hold a driving licence
Requirement to deliver a fresh claim in person to Liverpool
This is merely handing in. There is no interview, so the purpose is unclear & the economic benefits dubious.
Substantial increase in appeal fees
From £80 to £490/person for paper hearings

From £140 to £800/person for oral hearings

Increasing powers to prevent "in-country" appeals
If you have to return to your country of origin to lodge an appeal, it defeats the object of seeking asylum!
Increase in charges for L2R
Reduction in period from 5 yr to 2 ½ yr; cost is £811
Introduction of £200 annual health levy (payable in advance) for people with L2R
Assisted Voluntary Return – removal of free confidential interview
HO cancelled contract with Refugee Action which provided this service
Removal of NASS support 28 days after grant of L2R
Repeatedly criticised by Select Committees. Asylum seekers have no ability to accumulate savings prior to L2R (cannot work, cannot have bank account) so this sends them directly to destitution