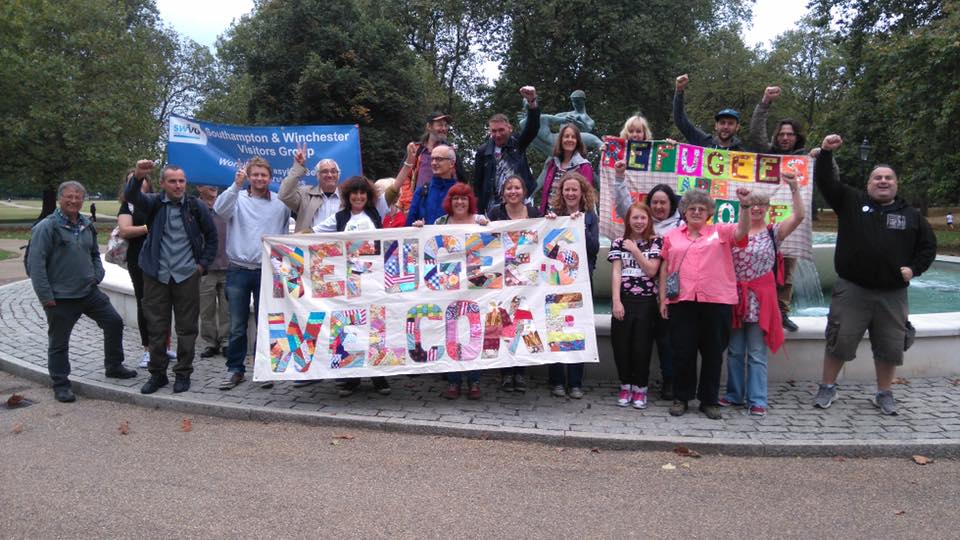 Introduction

SWVG campaigns to improve the lives of asylum seekers and refugees, drawing from our direct practical experience working with asylum seekers and refugees in Southampton and Winchester.

Our campaigns may involve contact with our local MPs and political parties, letters and articles for newspapers, appearing on radio and TV, and joining demonstrations.

We also participate in national campaigns (such as those led by Refugee Action and the Refugee Council) where these are relevant to our local issues.

You can read an evidenced based report produced by SWVG on the asylum system here for detailed analysis of the current challenges

If you are interested in supporting any of our campaigns, please contact info@swvg-refugees.org.uk.

 Pages in this section:

---
Current Campaigns
SWVG is among many organisations that believe it's ridiculous people can't work while waiting for an asylum decision.
On 21 October the Lift the Ban petition signed by 181,399 people was presented to the Home Office.
People seeking asylum should not have to travel to Liverpool to submit fresh evidence to support their claims.