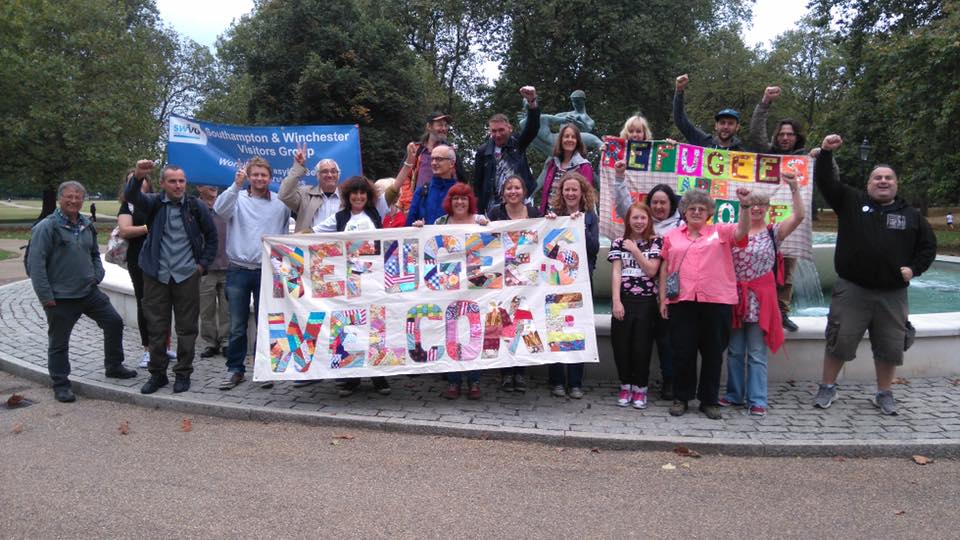 Introduction

SWVG campaigns to improve the lives of asylum seekers and refugees, drawing from our direct practical experience working with asylum seekers and refugees in Southampton and Winchester.

Our campaigns may involve contact with our local MPs and political parties, letters and articles for newspapers, appearing on radio and TV, and joining demonstrations.

We also participate in national campaigns (such as those led by Refugee Action and the Refugee Council) where these are relevant to our local issues.

You can read an evidenced based report produced by SWVG on the asylum system here for detailed analysis of the current challenges

If you are interested in supporting any of our campaigns, please contact info@swvg-refugees.org.uk.

 Pages in this section:

Stop the Asylum Camp at Barton Stacey

---
Current Campaigns
Together with Refugees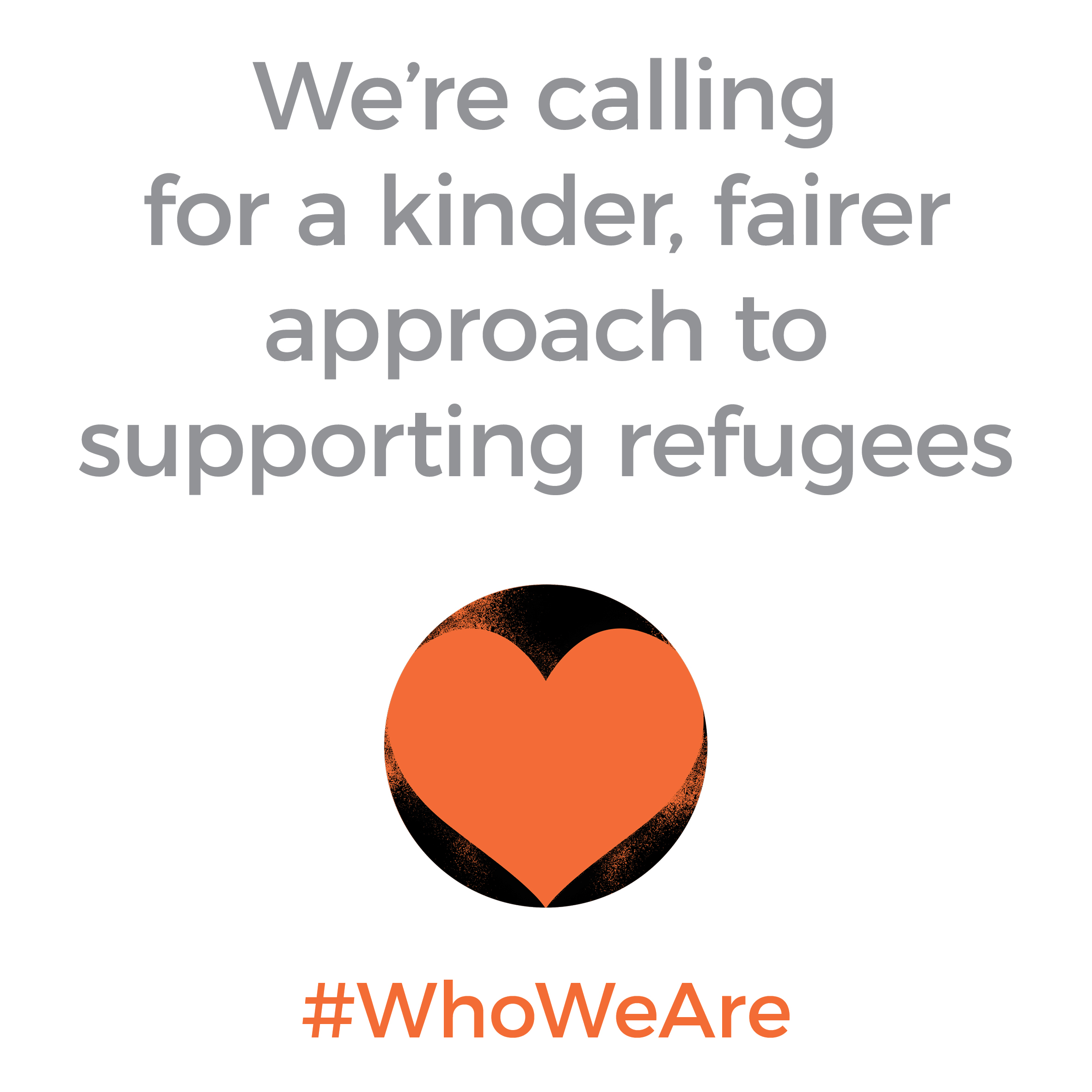 Refugees have always been part of the UK – it's #WhoWeAre.
Today, with over 100 other organisations we're calling for a better approach to supporting refugees that is kinder, fairer and more effective. #TogetherWithRefugees 
www.togetherwithrefugees.org.uk
How we treat refugees is about who we are. At our best, we are welcoming and kind to those facing difficult times. If any one of us feared for our lives or for our loved ones, we'd want to know that others would help us to safety.
Together, we are calling for a better approach to supporting refugees that is more effective, fair and humane. This means standing up for people's ability to seek safety in the UK no matter how they came here and ensuring people can live in dignity while they wait for a decision on their asylum application. It means empowering refugees to rebuild their lives and make valuable contributions to our communities. And it means the UK working with other countries to do our bit to help people who are forced to flee their homes.
Home Office's New Plan for Immigration
The New Plan for Immigration was published on 24th March and contains measures that will make life much harder for people who arrive in  the UK by "irregular routes":
They may be prosecuted for using so-called "illegal" routes to come to the UK – although the government has closed all safe and legal routes other than through resettlement schemes.
People deemed "Inadmissible" may be put in Reception Centres for up to six months without their asylum claim even being considered.
They may be removed to so-called "safe third countries".
They may only get temporary protection for 30 months in the UK, with reduced rights.
https://cityofsanctuary.org/wp-content/uploads/2021/04/Presentation-on-New-Plan-for-Immigration.pdf
It will be enacted by the Sovereign Borders Bill:

This will put many people at grave risk; we will challenge these plans, in coalition with most  national and local asylum support organisations.
UK Immigration and Asylum Plans – Some Questions Answered by UNHCR: – link
Good News, the Home Office has announced that it has dropped plans to build a camp at Barton Stacey, ahead of local elections in May 2021. But we still have to reject the use of Napier Barracks in Folkestone and other possible camps. 
https://www.hampshirechronicle.co.uk/news/19268679.barton-stacey-plans-build-asylum-seeker-camp-dropped/
People who are seeking asylum should not be put in an isolated camp at Barton Stacey nor in former barracks, they need decent community-based accommodation.
Please click here to find our petition and send it to the Home Office and to your MP and Councillors.  The page has guidance and FAQs to help you.
SWVG is among many organisations that believe it's ridiculous people can't work while waiting for an asylum decision.
On 21 October the Lift the Ban petition signed by 181,399 people was presented to the Home Office.
People seeking asylum should not have to travel to Liverpool to submit fresh evidence to support their claims.