Webpage last updated on
General Election 2019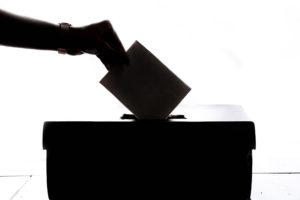 With the general election now confirmed for December 12, SWVG members may be wondering what to say to party candidates should they run into them in the street, on the doorstep or at hustings events.
Of course, you can say anything you like, but the advice of the campaign group is to keep it simple and perhaps stress one or more of the following points…
Fairness for asylum seekers
SWVG believes asylum seekers should have:
A fair hearing
The government makes it extremely difficult for people to claim asylum in the UK. On arrival, asylum seekers generally lack legal representation and may be treated with suspicion or worse by the UK Border Force. They may not have necessary evidence with them to back up their asylum claim.
Legal aid cuts since 2010 make it harder for asylum seekers to present their case with the support of a solicitor. On top of this, the government requires those wishing to make a second claim to travel to Liverpool at their own expense (unless supported by an organisation such as SWVG).
We say: Give asylum seekers a fair hearing, both when they arrive in the UK and at any subsequent claim once they have properly prepared their case.
Fair treatment
Asylum seekers waiting for a claim to be determined by the Home Office may qualify for an allowance, but this is just £37.75 per week. They may not be offered anywhere to live. The government has also made it much harder for asylum seekers to receive free hospital treatment.
At the same time, the wait for the Home Office to make decisions is getting longer. About half of the 34,000 people awaiting an asylum decision in June 2019 had been waiting more than six months. Nearly half (42%) of asylum decisions are overturned on appeal.
We say: Don't force asylum seekers into destitution by denying them housing or money for food and other living expenses.
Fair opportunity
While waiting for a Home Office decision, asylum seekers cannot undertake paid employment – even if they have skills that are needed to help the UK economy. We strongly support asylum seekers being able to work if their claim has not been decided after six months (as many claims are not).
We say: Treat asylum seekers with respect and allow them to earn money by working while they are waiting for their asylum claim to be determined.
Photo by Element5 Digital from Pexels
Reporting to a local police station
Clients are no longer asked personal questions in front of other people
Almost everyone who is seeking or has been refused asylum is required to report regularly to the Home Office. This is normally done at a local police station.
A client raised serious concerns about the total lack of privacy where she reports, and about inappropriate remarks made by the Home Office officials. People are asked in public personal questions about their health and medication and about their case and circumstances. On one occasion a Home Office official publicly denigrated a well-respected local solicitor.
SWVG took up this matter with the Hants and Isle of Wight Strategic Migration Group. We had a quick response from the Home Office to confirm the problems had been addressed. We were then pleased to hear from our clients who have seen a definite improvement and who are now being invited into a separate room if anything of a personal or private nature needs to be discussed.