Webpage last updated on
SWVG is committed to campaigning and advocating on behalf of asylum seekers and refugees in the UK. Our work goes on throughout the year to raise awareness of the difficulties faced under the current system, contribute to the popular debate and seek to influence policy makers in light of our experiences, and the experiences of the people we work with. You can read about all our current and future campaigns on the main campaigns page. 
On this page you can read about current news and analysis relating to asylum and refugee issues, as well as stories from our members and updates on our projects.
News Stories and Analysis
General Election 2019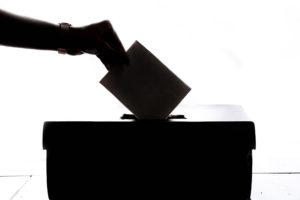 With the general election now confirmed for December 12, SWVG members may be wondering what to say to party candidates should they run into them in the street, on the doorstep or at hustings events.
Of course, you can say anything you like, but the advice of the campaign group is to keep it simple and perhaps stress one or more of the following points…
Fairness for asylum seekers
SWVG believes asylum seekers should have:
A fair hearing
The government makes it extremely difficult for people to claim asylum in the UK. On arrival, asylum seekers generally lack legal representation and may be treated with suspicion or worse by the UK Border Force. They may not have necessary evidence with them to back up their asylum claim.
Legal aid cuts since 2010 make it harder for asylum seekers to present their case with the support of a solicitor. On top of this, the government requires those wishing to make a second claim to travel to Liverpool at their own expense (unless supported by an organisation such as SWVG).
We say: Give asylum seekers a fair hearing, both when they arrive in the UK and at any subsequent claim once they have properly prepared their case.
Fair treatment
Asylum seekers waiting for a claim to be determined by the Home Office may qualify for an allowance, but this is just £37.75 per week. They may not be offered anywhere to live. The government has also made it much harder for asylum seekers to receive free hospital treatment.
At the same time, the wait for the Home Office to make decisions is getting longer. About half of the 34,000 people awaiting an asylum decision in June 2019 had been waiting more than six months. Nearly half (42%) of asylum decisions are overturned on appeal.
We say: Don't force asylum seekers into destitution by denying them housing or money for food and other living expenses.
Fair opportunity
While waiting for a Home Office decision, asylum seekers cannot undertake paid employment – even if they have skills that are needed to help the UK economy. We strongly support asylum seekers being able to work if their claim has not been decided after six months (as many claims are not).
We say: Treat asylum seekers with respect and allow them to earn money by working while they are waiting for their asylum claim to be determined.
Photo by Element5 Digital from Pexels
No Recourse to Public Funds: "British children in poverty"
Not much is known about the Home Office "No Recourse to Public Funds" policy amongst the general public – yet its impact on immigrants in the UK can be devastating.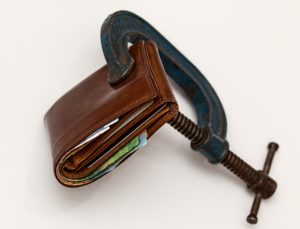 The policy applies not only to those the Government is seeking to send back to their country of origin, but also to those with leave to remain. Some of the individuals SWVG helps are in this same bind.
A new report by the Unity Project reported in The Guardian lays bare the realities of this policy, especially upon children. As explained,  it leaves "tens of thousands of people, mainly families headed by single mothers with British children, in abject poverty". As a result, birthdays are missed, children go hungry, schooling is interrupted and some families are even driven to homelessness.
Those five words can have such an immense impact on the vulnerable immigrant families living in the UK – and their children, including a large number who are UK citizens.
SWVG works to raise awareness of the problems faced by refugees and asylum seekers in the UK, assisting them in the Winchester and Southampton areas and campaigning locally and nationally for a change of attitude to immigrants. If you, too, find this treatment unacceptable, then please join us in this work, by contacting jessicahasanswvg@hotmail.com today to find out more.
You can also read about the roles you could fill in SWVG and how you might fit in with our work here. We welcome all people to join us who are committed to our goals of assisting refugees and asylum seekers in the UK.
SWVG May Day People and Planet Stall
SWVG ran a stall at the May Day People and Planet event organised by Unite in Palmerston Park, Southampton on 6th May.
The stall was themed 'Lift the Ban' as part of our campaigning for the right to work for asylum seekers 6 months after lodging a claim in the UK. SWVG is part of the award winning Lift the Ban Coalition campaigning nationwide for a change in the law.
Visitors were invited to take part in a myth-busting quiz on asylum issues. Visitors to the stall included Cllr Steve Leggett of Southampton City Council, who recently met a number of SWVG clients.
National Campaigner Awards 2019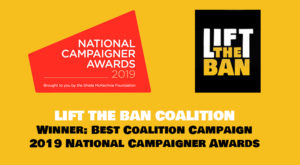 The Lift the Ban Coalition has won the 2019 National Campaigner Award for best coalition campaign.
SWVG joins over 175 other organisations working to make a change in the law to ensure people seeking asylum have the right to work whilst waiting for a decision after six months.
Lift the Ban say: "We are proud of this vote of confidence in the campaign! But we won't rest until we fulfil our aim of lifting the ban and allowing people seeking asylum the right to work."
SWVG Briefing Note Sent to MPs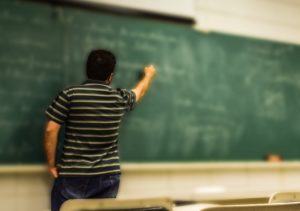 SWVG has sent out a briefing note making the case for allowing asylum seekers a right to work whilst awaiting a final decision.
As part of the Lift the Ban Coalition alongside over 150 other charities, faith groups and other organisations, SWVG is calling for a change in the law.
The aim of the national campaign, co-ordinated by Refugee Action, is to win the right to work for people seeking asylum and their adult dependants, six months after lodging an asylum claim or further submission.
Currently, asylum seekers can only work in the UK if they have been waiting for a decision for over 12 months, and even then only for jobs that are on the Government's restricted Shortage Occupation List. 
In our briefing note, sent to MPs in the Winchester and Southampton area, we argue:
Many asylum seekers want to work but can't, leaving them to rely on State benefits when they could be contributing
The ban creates psychological pressure,

reduces their ability to support themselves and their families and negatively affects their emotional and mental wellbeing

People seeking asylum are

 forced to subsist on asylum support of just £5.39 per day

The policy creates too many burdens on employers who might want to hire asylum seekers to make the most of what they have to offer

72% of asylum seekers were unaware that they would be prevented from working in the UK, so the current policy isn't stopping people coming to the UK for economic reasons 

The Treasury could receive an estimated £31.6 million per yearin income tax and national insurance contributions and around  £10.8 million per year in savings on 

asylum

 support.

71%

of British voters support the right to work for asylum seekers
The Government has stated that it wishes "to build strong integrated communities where people – whatever their background – live, work, learn and socialise together, based on shared  rights, responsibilities and opportunities."
 A starting point is to allow people seeking asylum, and their adult dependants, to work six months after lodging an asylum claim or further submission, and unconstrained by the shortage occupation list.
You can read our briefing note in full here or find out more on SWVG's main campaigns page.
Contact jessicahasanswvg@hotmail.com if you would like to join us on our campaigns. 
North Star Fading: Powerful Video tells the Story of Real Life Refugees
"And so my journey begins, walking for ten hours in the darkness of night".
This "zoom comic", created by North Star Fading, is inspired by the true stories of Eritrean refugees.
Each of them had to flee their homes – their lives changing forever. And each had to make their own dangerous journey to Europe.
This powerful video relates their "testimonies".
Note: This video contains images of conflict that some might find distressing.
Miriam Margolyes: "lift the ban on work for people seeking asylum"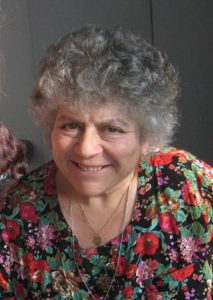 Miriam Margolyes, one of SWVG's patrons, has joined in writing an open letter published in The Guardian calling on the Government to change the law and let asylum seekers work.
The letter argues that the right to work is an "urgent" and "plainly unjust" policy that is causing "poverty, destitution and homelessness". The £5.39/day is simply not enough to live off.
It states: "Their skills are wasted, their individual life ambitions stunted, their days confined to either the four walls of their accommodation or to the streets they sleep on."
They also argue that this policy not only harms individual asylum seekers but also holding Britain back too: "We are preventing people seeking asylum from integrating with and contributing to our communities."
The letter, signed by over 30 prominent actors, writers, leading media people, lawyers and religious leaders including Jude Law, Michael Morpurgo, Peter Capaldi, Baroness Helena Kennedy and Former Archbishop of Canterbury, Dr Rowan Williams ends by calling for legal reform. 
"We urge the government to heed the calls of the more than 150 charities, businesses and faith groups who have called on it to lift the ban on work for people seeking asylum and in so doing create a stronger Britain, a more diverse workforce, and prosperous communities."
SWVG has been campaigning for a reform to the law and is contributing to the campaign to widen the right to work to allow more asylum seekers the ability to find employment, integrate in UK life and make use of their skills to enrich society for everyone.
Read more about our campaign on the right to work here or help us campaign by contacting jessicahasanswvg@hotmail.com.
Image: CelebHeights.com
Right to Rent Checks Breach Human Rights
The High Court ruled that the Government's policy of requiring landlords to carry out immigration checks is illegal. The judge held that the policy – part of the Government's "hostile environment" – has:
"Little or no effect" in controlling immigration
Whatever effect it does have is "significantly outweighed by the discriminatory effect"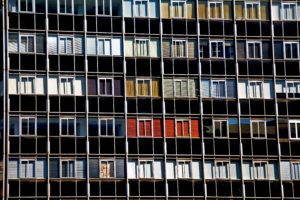 The Right to Rent is therefore pointless and has a racist discriminatory effect. In fact, these checks could lead to homelessness and other harmful consequences. The Residential Landlords Association stated that the policy landlords into "untrained and unwilling border police". 
The checks came in 2016 as part of a package of measures designed to make the immigration environment in the UK harder. This challenge has held that the Government cannot roll out the checks in Scotland, Wales and Northern Ireland without conducting a review.
SWVG campaigns in order to promote a kinder and more understanding environment for migrants in the UK. You can find out more about our work and campaigns below and on our main campaigning page here.
Still an Ordeal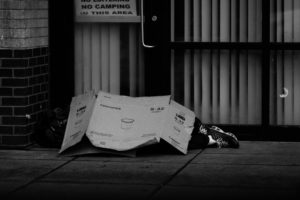 The Red Cross has released a shocking report on the "moving on" period where asylum seekers are granted refugee status under which they are given only 28 days before they have to support themselves. During this short period of time, refugees have to:
As the Red Cross has discovered: "Unacceptable numbers of newly recognised refugees are left without food and shelter due to delays and mistakes in receiving documentation, barriers to opening bank accounts, and difficulties in accessing welfare systems."
In total, the Red Cross supported just under 10,000 destitute refugees and asylum seekers in 2018.
The report makes four recommendations including a longer moving on period, better information for refugees, support when seeking benefits and easier processes for setting up bank accounts.
SWVG has long raised awareness on this issue under its 'In to the Fire' Campaign. We offer temporary funding for refugees to bridge this gap in our local area but for many people life "moving on" is grim, just at the point where they ought to be feeling more positive and optimistic.
You can donate to SWVG here to help support this vital work.
Photo by THE COLLAB. from Pexels
Baila would love to teach, but the government won't let her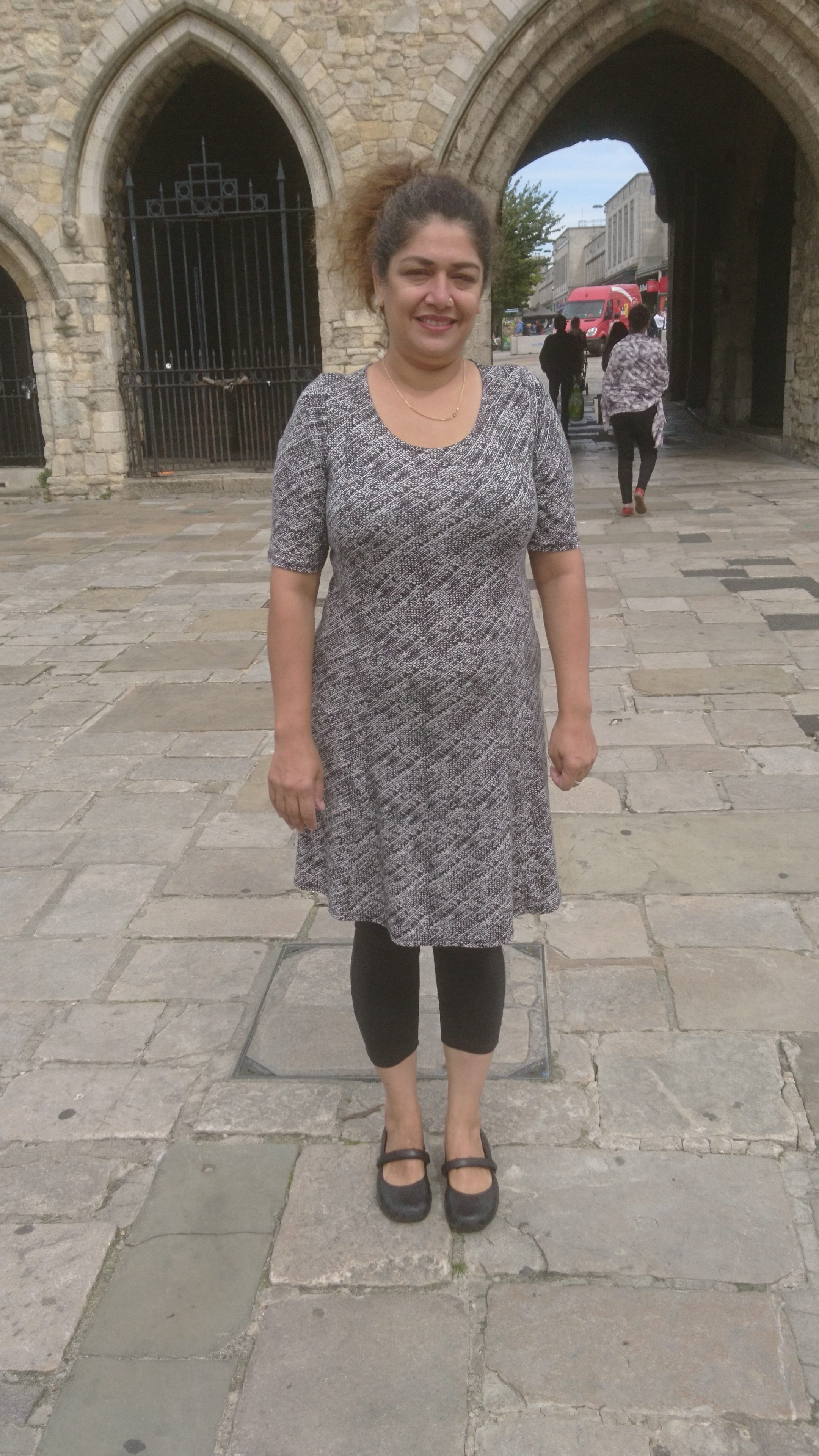 Since claiming asylum at the start of 2018, Baila Chaudhry has done everything she can to get involved in British society.
She has worked in charity shops in Cardiff and Southampton and attended short courses and workshops at universities in both the cities. Now she is about to start studying for further qualifications at City College, Southampton.
But so far, Baila has been unable to do one thing that she does the best, which is to teach. Prior to arriving in the UK at the end of last year, she had taught maths and science in her country for most of her adult life.
As these subjects are two of those where Britain is most short of teachers, you might expect that the government would welcome somebody with 16 years' classroom experience. But as an asylum seeker waiting for the Home Office to determine her application, Baila is forbidden from doing paid work.
"Teaching is my passion, I am a born teacher" she says. "I'm happy to help anybody, anywhere, and of course I can volunteer, but I want to teach. I checked on the web and it said maths and science are both shortage subjects."
Baila left her country last December following threats of violence against her and her four daughters, aged 18 to 21. At one point, her former husband suggested selling two of the girls into arranged marriages to pay off his debts.
All four girls are now living outside their country. They are not in the UK with Baila, who is living in National Asylum Support Service accommodation and has been a SWVG client since March.
With her accommodation and some living costs paid for by the government, Baila finds it frustrating that she cannot contribute more to UK society and pay taxes. In addition to a first degree, Baila holds a teacher training diploma and a doctorate in homeopathic medical sciences, all gained in her country.
"How to impart knowledge is something that's inborn. I have the patience to work with kids and can hold the attention of a class," she adds. "I would love to utilise my time and energy in a more effective way."
By Neil Merrick 10/09/2018
Past Stories and reports