SWVG is committed to campaigning and advocating on behalf of asylum seekers and refugees in the UK. Our work goes on throughout the year to raise awareness of the difficulties faced under the current system, contribute to the popular debate and seek to influence policy makers in light of our experiences, and the experiences of the people we work with. You can read about all our current and future campaigns on the main campaigns page. 
On this page you can read about current news and analysis relating to asylum and refugee issues, as well as stories from our members and updates on our projects.
News Stories and Analysis
Vanessa Redgrave: "lift the ban on work for people seeking asylum"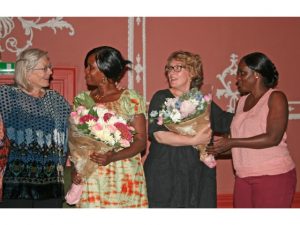 Vanessa Redgrave, one of SWVG's patrons, has joined in writing an open letter published in The Guardian calling on the Government to change the law and let asylum seekers work.
The letter argues that the right to work is an "urgent" and "plainly unjust" policy that is causing "poverty, destitution and homelessness". The £5.39/day is simply not enough to live off.
It states: "Their skills are wasted, their individual life ambitions stunted, their days confined to either the four walls of their accommodation or to the streets they sleep on."
They also argue that this policy not only harms individual asylum seekers but also holding Britain back too: "We are preventing people seeking asylum from integrating with and contributing to our communities."
The letter, signed by over 30 prominent actors, writers, leading media people, lawyers and religious leaders including Jude Law, Michael Morpurgo, Peter Capaldi, Baroness Helena Kennedy and Former Archbishop of Canterbury, Dr Rowan Williams ends by calling for legal reform. 
"We urge the government to heed the calls of the more than 150 charities, businesses and faith groups who have called on it to lift the ban on work for people seeking asylum and in so doing create a stronger Britain, a more diverse workforce, and prosperous communities."
SWVG has been campaigning for a reform to the law and is contributing to the campaign to widen the right to work to allow more asylum seekers the ability to find employment, integrate in UK life and make use of their skills to enrich society for everyone.
Read more about our campaign on the right to work here or help us campaign by contacting jessicahasanswvg@hotmail.com.
Right to Rent Checks Breach Human Rights
The High Court ruled that the Government's policy of requiring landlords to carry out immigration checks is illegal. The judge held that the policy – part of the Government's "hostile environment" – has:
"Little or no effect" in controlling immigration
Whatever effect it does have is "significantly outweighed by the discriminatory effect"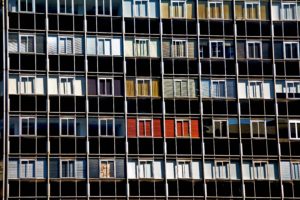 The Right to Rent is therefore pointless and has a racist discriminatory effect. In fact, these checks could lead to homelessness and other harmful consequences. The Residential Landlords Association stated that the policy landlords into "untrained and unwilling border police". 
The checks came in 2016 as part of a package of measures designed to make the immigration environment in the UK harder. This challenge has held that the Government cannot roll out the checks in Scotland, Wales and Northern Ireland without conducting a review.
SWVG campaigns in order to promote a kinder and more understanding environment for migrants in the UK. You can find out more about our work and campaigns below and on our main campaigning page here.
Still an Ordeal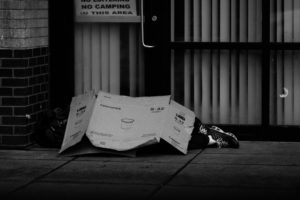 The Red Cross has released a shocking report on the "moving on" period where asylum seekers are granted refugee status under which they are given only 28 days before they have to support themselves. During this short period of time, refugees have to:
As the Red Cross has discovered: "Unacceptable numbers of newly recognised refugees are left without food and shelter due to delays and mistakes in receiving documentation, barriers to opening bank accounts, and difficulties in accessing welfare systems."
In total, the Red Cross supported just under 10,000 destitute refugees and asylum seekers in 2018.
The report makes four recommendations including a longer moving on period, better information for refugees, support when seeking benefits and easier processes for setting up bank accounts.
SWVG has long raised awareness on this issue under its 'In to the Fire' Campaign. We offer temporary funding for refugees to bridge this gap in our local area but for many people life "moving on" is grim, just at the point where they ought to be feeling more positive and optimistic.
You can donate to SWVG here to help support this vital work.
Photo by THE COLLAB. from Pexels
NHS immigration facts: "Migrants are healthier and contribute to our economy and the NHS"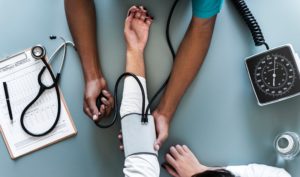 A major study has debunked the myth that migrants are a drain on the NHS. In fact, migrants tend to be healthier and contribute to the NHS.
The study found that:
Strict immigration policies actually increase the costs to the health service
Hostile environment lowers GDP
37% of UK doctors were trained abroad, meaning immigrants are disproportionate contributors to healthcare
Immigrants are less likely to die of heart disease, cancers or injuries
The international report concluded: "Exclusion of migrants in health systems and the increasing negative rhetoric is political and not evidence based."
Photo by rawpixel.com from Pexels
Refugee Action-  Right to Work Campaign
Refugee Action, a national asylum seeker and refugee rights charity, is leading a campaign to open up a right to work for asylum seekers waiting for a decision on their status.
As the charity explains: "Fleeing war and persecution is only the start of a difficult and often traumatic journey for people seeking asylum. Current Home Office rules do not allow them to work while their claim is assessed, forcing people further into hardship as they wait months, even years."
The current system means asylum seekers must live off £5.39 a day. SWVG has been campaigning for a right to work to allow everyone to reach their potential, to give asylum seekers meaning and purpose, to reduce the burden on the State, to make use of their amazing talents and to promote integration in UK society- the place they call home.
If you would like to support this campaign, please get in contact with SWVG – we are always looking for local people, passionate about promoting the cause of asylum seekers in their community, to get involved. You can also sign the Refugee Action petition, calling on the Government to lift the ban.
For more information on the SWVG Right to Work Campaign, read Baila's Story and look at some of our campaign updates.
Baila would love to teach, but the government won't let her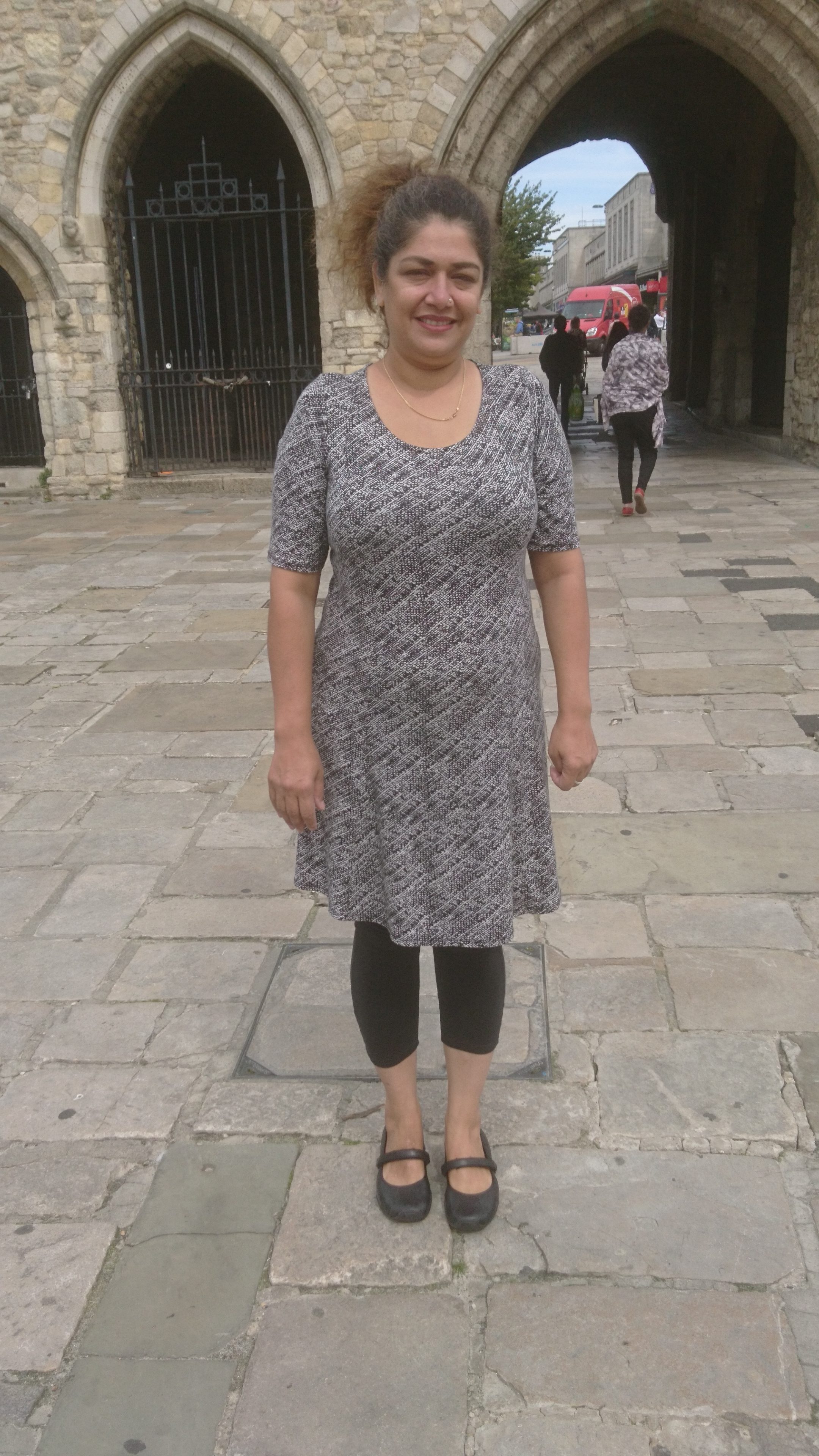 Since claiming asylum at the start of 2018, Baila Chaudhry has done everything she can to get involved in British society.
She has worked in charity shops in Cardiff and Southampton and attended short courses and workshops at universities in both the cities. Now she is about to start studying for further qualifications at City College, Southampton.
But so far, Baila has been unable to do one thing that she does the best, which is to teach. Prior to arriving in the UK at the end of last year, she had taught maths and science in her country for most of her adult life.
As these subjects are two of those where Britain is most short of teachers, you might expect that the government would welcome somebody with 16 years' classroom experience. But as an asylum seeker waiting for the Home Office to determine her application, Baila is forbidden from doing paid work.
"Teaching is my passion, I am a born teacher" she says. "I'm happy to help anybody, anywhere, and of course I can volunteer, but I want to teach. I checked on the web and it said maths and science are both shortage subjects."
Baila left her country last December following threats of violence against her and her four daughters, aged 18 to 21. At one point, her former husband suggested selling two of the girls into arranged marriages to pay off his debts.
All four girls are now living outside their country. They are not in the UK with Baila, who is living in National Asylum Support Service accommodation and has been a SWVG client since March.
With her accommodation and some living costs paid for by the government, Baila finds it frustrating that she cannot contribute more to UK society and pay taxes. In addition to a first degree, Baila holds a teacher training diploma and a doctorate in homeopathic medical sciences, all gained in her country.
"How to impart knowledge is something that's inborn. I have the patience to work with kids and can hold the attention of a class," she adds. "I would love to utilise my time and energy in a more effective way."
By Neil Merrick 10/09/2018
Past Stories and reports